Purpose
The California Coalition for Public Higher Education is dedicated to advancing California's future by restoring investment in the University of California, the California State University system and our community colleges as a top priority.
Massive reductions in State support for public higher education have triggered tuition and fee increases, larger class sizes and other significant cutbacks that undercut the effectiveness of public campuses that form the backbone of California's economy and are integral to the quality of life in our state.
The bottom line: unless adequate State funding for public higher education is fully restored, California's competitiveness and way of life are at risk.
DEFUNDING OF PUBLIC HIGHER EDUCATION
More than two decades of disinvestment in public higher education have been devastating to California students and families and wreaked havoc on our campuses.  A May 2012 report by the Public Policy Institute of California – "Defunding Higher Education: What Are the Effects on College Enrollment?" – found that:
* Higher tuitions, cuts to enrollments and other cuts to educational programs have meant high school graduates are less likely to attend any four-year college
* Many of our state's best and brightest students are choosing to pursue university out of state, raising the specter of a brain drain
* For the first time in our state's history young adults in California are less likely than older adults to have graduated from college
* California will be one million college graduates short of economic demand by 2025 unless enrollment and graduation rates improve substantially
We have a long way to go to meet the state's educational and workforce needs.
Focus
The Coalition is building a bi-partisan statewide network of leaders, organizations and individuals who recognize the importance of all three branches of the California higher education system.
The coalition has developed positive lines of communication with key lawmakers  and has been instrumental in advocating UC, CSU and CCC budget issues each year before the Legislature.
The Coalition continues to provide a credible third party voice in advocating for needed State investment in public higher education.
Leadership
The Coalition is co-chaired by two, highly-regarded former elected officials with a strong, bipartisan track record in support of public higher education:
• Co-Chair Dick Ackerman
Dick has served as an elected official for 25 years, including 13 years in the State Assembly and Senate. His last four years in the Senate he was Minority Leader and negotiated bond measures and the state budget with the Governor and Majority Leaders.  He is a graduate of UC Berkeley and Hastings College of Law and sits on the Advisory Board for the Matsui Center for Politics and Public Service at UC Berkeley.  He has been active in promoting Higher Education for many years and currently sits on CSUF and UCI Foundation Boards.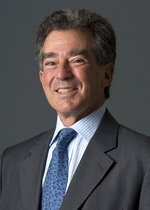 • Co-Chair Mel Levine
Mel Levine is Of Counsel at the international law firm of Gibson, Dunn & Crutcher after 19 years as a partner at GDC. Levine served as a member of the U.S. Congress (D-Calif.) from 1983 – 92 and a member of the California Assembly (D – Los Angeles) from 1977 – 82. Levine is a member of the Advisory Board of the Goldman School of Public Policy at UC Berkeley and chairs the Advisory Board of the Center on Public Diplomacy at USC's Annenberg School. He is also President of the Board of Commissioners of the Los Angeles Department of Water and Power. He is a graduate of UC (Berkeley), Woodrow Wilson School at Princeton and Harvard Law School.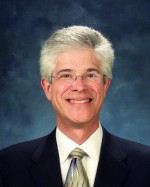 • Co-Founder Jeff Seymour
Jeffrey A. Seymour heads the Seymour Consulting Group, providing consulting services in governmental, land use planning, public policy analysis and ordinance studies. Prior to establishing his business, he served as senior deputy to Los Angeles County Supervisor Edmund D. Edelman and was vice president of Bank of Los Angeles.  Jeff serves on the board of directors of the UCLA Foundation and the West Hollywood Library Foundation, where he serves as chair. In the past he served as a regent of the University of California, president of the U.C. Alumni Association, the UCLA Alumni Association and a member of the Santa Monica Mountains Conservancy.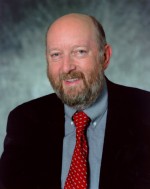 • Co-Founder Howard Welinsky
Senior Vice President– Administration Warner Bros Distributing; former Chair of the California Postsecondary Education Commission; former Board member UCLA Foundation and UCLA Alumni Association.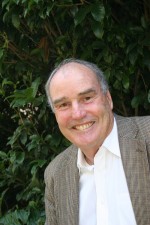 • Dick Beahrs
Former media executive with Time Warner. Co-Founder, Beahrs Environmental Leadership Program at UC Berkeley.  Senior Advisor, Revolution Foods. Serves on Board of San Jose Giants. Co chair, Planning Committee, 2015 science conference honoring National Park System. Former board member, University of California (Berkeley) Foundation, The School of Management at St. Petersburg University (Russia), The World Agroforestry Centre (Kenya) and as Chairman of The Arbor Day Foundation. Graduate, the University of California (Berkeley) in 1968 where he served as the Student Body President (1967-1968).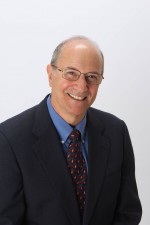 • Dan Chernow
Dan Chernow has been a member of the California State Board of Education, the Curriculum Development and Supplemental Materials Commission, and the Commission on Teacher Credentialing. He has taught K-12 as well at California State University, Northridge and the University of California, Los Angeles. He also directed an education initiative at UCLA for 15 years. Formerly vice president of Pacific Theatres Corporation. Dan attended Santa Monica Community College, CSUN (BA, MA, MA), and UCLA (Ed.D). Dan is member of the Dean's Advisory Circle, Eisner College of Education, California State University, Northridge.
• Joanne Kozberg
Joanne Kozberg has been a Principal with California Strategies since 2003 in Los Angeles, working with the public and private sectors, including non-profit organizations, on organizational transformation, competitiveness, resource development, regulatory reform and governance. She served Governor Pete Wilson as Secretary of State and Consumer Services; and during his term as U.S. Senator, as Senior Policy Consultant for entertainment and film, transportation, land-use and arts. Kozberg is Regent Emeritus of the University of California, Trustee Emeritus of the J. Paul Getty Trust and past director of the California Community Foundation. Kozberg earned a B.A. from UC Berkeley, an M.A. in public policy from Occidental College and is a graduate of the Coro Fellowship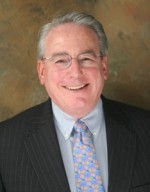 • Alan C. Mendelson
Alan Mendelson is a partner in the Silicon Valley office of Latham & Watkins LLP, a major global law firm.  He served as President of the Cal Alumni Association from 2009 to 2011, as a member of The Regents of the University of California from 2011 to 2013 and, since 2008, as a member of the Board of Trustees of the UC Berkeley Foundation.  He also is a member of the Board of Trustees of The Scripps Research Institute and the American Friends of the Rambam Medical Center in Haifa, Israel. Mr. Mendelson received his B.A. degree from the University of California, Berkeley and his J.D. degree from Harvard University.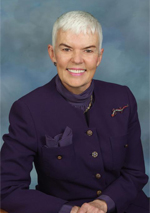 • Susan F. Rice
Susan Rice is Senior Consulting Associate of Brakeley Briscoe, a management and fundraising consulting firm, and an adjunct lecturer at Pepperdine University. Besides service on the UCLA Foundation board of directors, she has served as president of the League of Women Voters of California. She was employed by UCLA in Public Affairs, (Governmental Relations; Alumni and Development at UCLA Anderson School) and by the Greater Los Angeles Zoo Association as President/CEO. She chairs the UCLA Luskin School of Public Affairs Board of Visitors. She holds a B.A. from Saint Mary's College, Notre Dame, IN, an MPA from UCLA and an Ed.D. from Pepperdine University.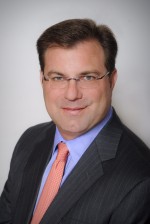 • Chip Robertson
Carl W. "Chip" Robertson, 42, of Los Angeles, is co-managing director of Warland Investments and on the Management Committee at Dax LLC. He serves the University of California, Hastings College of Law on its board of directors and as a trustee of the UC Hastings Foundation.  He serves on the UCLA Lab School board of advisors. Mr. Robertson earned a Bachelor of Arts degree from the University of California, Berkeley, a Masters in Business Administration degree from the University of California, Los Angeles, Anderson School of Management, a DBS from the London School of Economics and a Juris Doctor degree from the University of California Hastings College of the Law.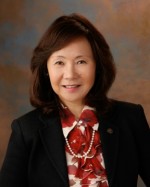 • Lisa Sugimoto
Lisa Sugimoto is senior associate of Professional Personnel Leasing (PPL). In the past she has served as administrator, vice president, president or superintendent at Mt. San Antonio Community College District Foundation, Pasadena Area Community College District, Long Beach Community College District, Cerritos Community College District. She has also taught at UCLA and Pasadena Area Community College. She is a published writer, presenter and speaker on the topic of community college administration.  Lisa has served on many association boards related to community colleges.  Ms. Sugimoto earned a BA from the University of California San Diego, a MSED and MBA  from USC; and Ed.D. in Educational Leadership from UCLA.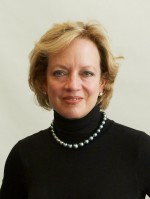 • Sandi Thompson 
Sandra Thompson serves on the board of directors of Open Space trust and the University of California Hastings College of the Law. She formerly was Vice President, Industry Solutions Group of IBM and attorney with Fenwick and West. Her past community service includes seven years on the planning commission of the town of Woodside. She is a graduate of the University of California Hastings College of the Law.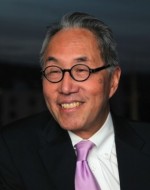 • Michael Woo
Michael Woo brings a unique background in public service, community involvement, and urban planning to his role as Dean of the College of Environmental Design at Cal Poly Pomona. He was the first trained urban planner and the first Asian American elected to serve on the Los Angeles City Council. A native of Los Angeles, Woo received his B.A. from the University of California, Santa Cruz, and earned his Master of City Planning degree from UC Berkeley. He was a Fellow of the Institute of Politics at Harvard University's Kennedy School of Government and has taught courses at UCLA, USC, and Caltech.
Support
There are many ways you can help. Start by making a contribution. Share your story about how higher education changed your life. Sign up for Coalition updates and action alerts. Tell a friend about us. Join the conversation on Facebook, LinkedIn and Twitter. Together, we can make a difference.
"Universities are society's economic engines, sure. But perhaps the public universities' greater value is the values they stand for: that anyone who works hard enough can succeed.
"Trample on the path to affordable, excellent education, and you trample on hope."
– Rob Eshman, Editor & Chief, Los Angeles Jewish Journal